The Millwrighting and Metal Fabrication Processes
Customers from across the United States contract with us to complete one-time, custom builds made from carbon steel or stainless steel. With the help of our overhead crane, sub arc welder, and other highly-specialized fabrication equipment, we will complete your project with the utmost attention to detail, to exacting standards that will satisfy every spec with precision.
Capabilities like a designated stainless steel area, carbon steel blasting, stainless steel blasting, and our paint booth mean that we welcome even the most intricate and involved metal fabrication projects.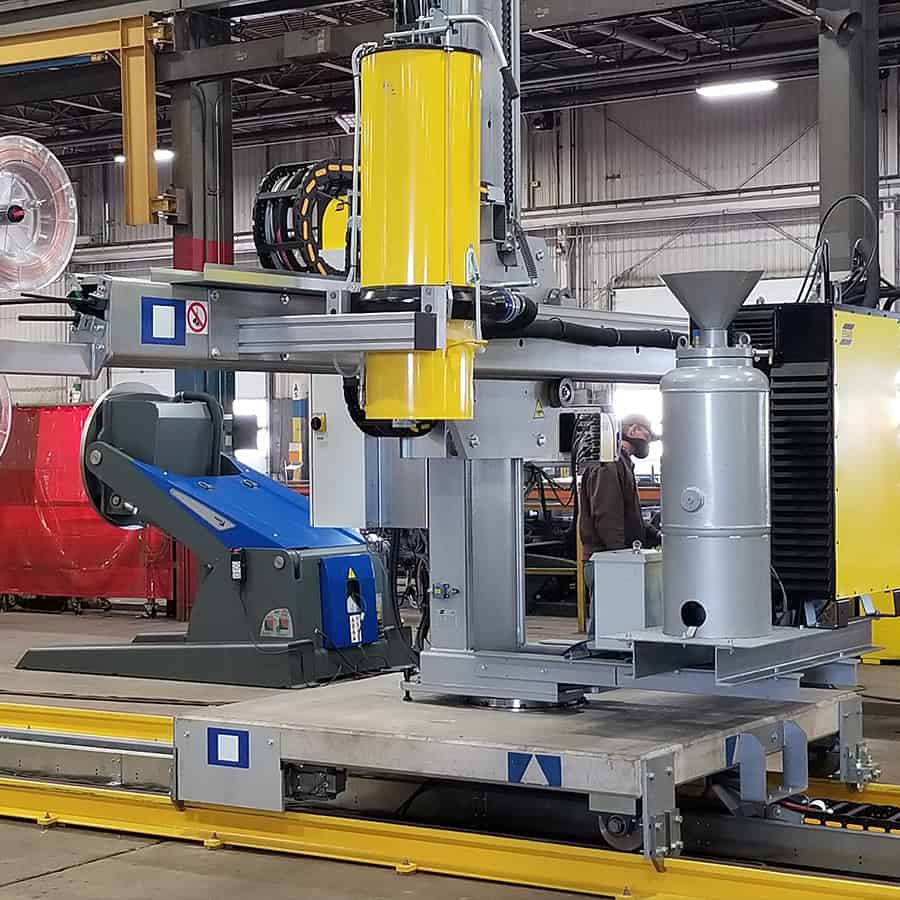 When you partner with GSM Industrial, you can expect to…
1
Submit your request for quote to us—whether it's for large-diameter ductwork, conveyor, oxidizer, extractor, industrial furnace, vessel, or any type of metal fabrication.
2
A specialist will contact you to ask questions and learn about your project. You will work together to help move your project from the concept phase to completed.
3
An account manager will partner with you, provide a quote, and communicate throughout the entire fabrication, field installation, or maintenance process.
Let's talk about how our metal fabrication and millwrighting shop can be your partner in success. Get in touch today!