Pollution Control Equipment Fabrication for the Best Air Quality Possible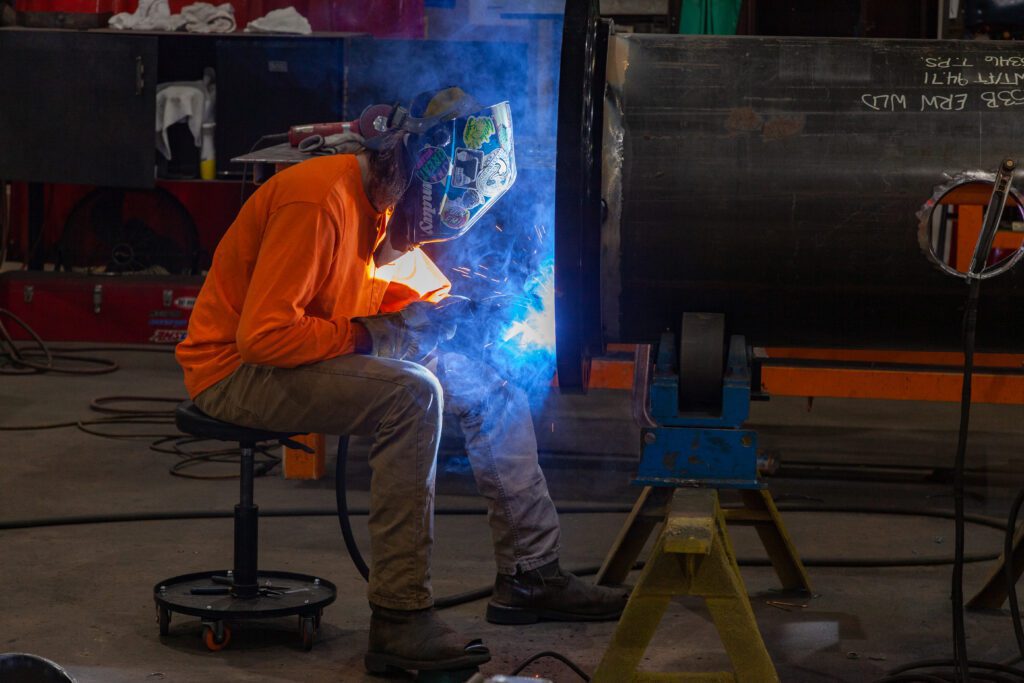 The essential role of pollution control in minimizing environmental damage caused by harmful substances in the air cannot be overstated. High-quality components and equipment are essential for effective pollution control. And when you need a reliable and efficient pollution control systems fabrication and installation company, you can trust GSM Industrial for all your pollution control equipment fabrication needs.
Environmental responsibility is literally built into every project we do here, including fabricating and installing systems for rebuilding, converting, or upgrading pollution control systems. Our commitment to exceptional quality, safety, and efficiency makes us the perfect choice for your pollution control needs. Whether you're an OEM looking to partner with a company to provide your client a turnkey solution; a plant manager that needs help installing a new system or making modifications to an existing one; we have the versatility and experience to help.
Custom Pollution Control Equipment Fabrication
With years of experience in pollution control systems, our team has gained extensive expertise in designing the duct work, constructing steel supports, and installing systems that can fulfill your industry's pollution control needs. This ability includes fully customizing a pollution control equipment setup for your specific operation. We are also capable of customizing each component to meet any specific requirements you may have, and we work with the OEM to ensure the best placement for any pollution control modification to the equipment.
You will benefit from our years of experience creating practical and efficient air pollution control solutions using various materials such as stainless steel, steel, aluminum, nickel, and metal alloys. Our expertise ranges from wet and dry scrubbers to baghouses to thermal oxidizers.
What Pollution Control Equipment Suits Your Operation Best?
In today's world, businesses across various sectors, such as manufacturing, chemical processing, and distribution, must adhere to air pollution laws and regulations. The Clean Air Act empowers the Environmental Protection Agency (EPA) to limit the number of pollutants that industries can release into the air and impose penalties and restrictions in case of non-compliance. These pollutants encompass a range of hazardous agents, like nitrogen dioxide, carbon monoxide, ground-level ozone, lead, sulfur dioxide, and other airborne particulates.
Some pollution control equipment you might want to incorporate into your operation include:
Mist Collectors
Incinerators
Catalytic Reactors
Biofilters
Scrubbers
Air Filters
Cyclones
Electrostatic Precipitators
We've spent almost four decades designing, fabricating, and installing system components, delivering superior-quality air pollution control solutions to businesses like yours. Talk to us today about the best pollution control equipment for your operation.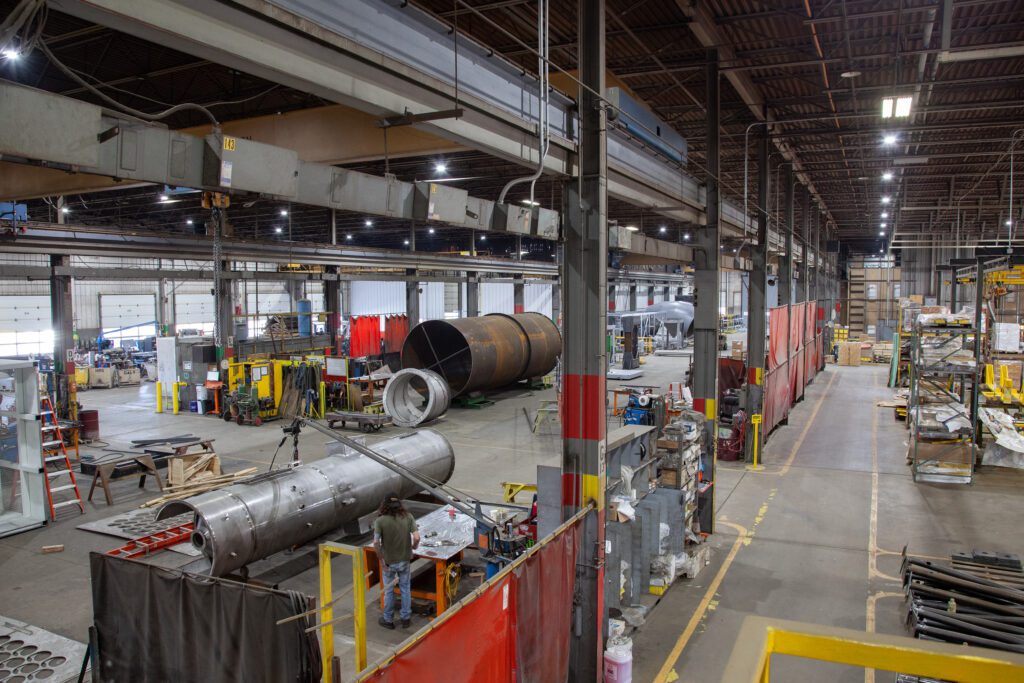 Choose a Certified Partner for Your Air Pollution Control Equipment Fabrication Needs
If you need air pollution control equipment, choosing a certified partner for fabrication is essential. You'll also want to choose a partner with experience in your industry and a proven track record of success. They should know and understand your specific processes and regulatory requirements.
At GSM Industrial, we have the expertise and technology needed to design layouts, fabricate supports, and install the right air pollution control equipment for your facility, ensuring regulatory compliance and protecting your employees and the environment. By choosing a certified partner like us for your air pollution control equipment fabrication needs, you can rest assured that you're getting reliable, efficient, and compliant equipment to protect your facility and the environment.
© 2023 , GSM Industrial Inc. All Rights Reserved.