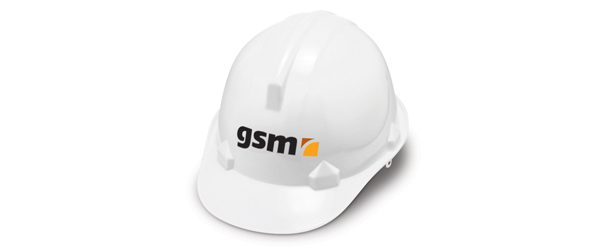 One of our most valuable assets at GSM Industrial is our project management experience. The efficiency of a Project Manager is often what can make or break a project. Our five Field Project Managers have on average 27 years of experience, so we know a thing or two about effective project management. The following attributes of our team are what we believe to be the keys to success within our industry.
1. Quick Response
Time is of the essence. Every project we work on, no matter how big or small, is a high priority. The ability to respond quickly to our clients, whether they need answers, updates, information or pricing, is extremely important. By continually staying on top of our clients' needs, we are able to keep projects on track and our clients informed.
2. Detail Oriented
The little details matter! No stone goes unturned and no aspect is forgotten when a project is in GSM's hands. One small shift in the schedule or additional requirements for a project can have large repercussions, so it's important to keep everything organized and updated throughout the lifespan of a project.
3. Flexibility
Plans change and unforeseen problems are bound to arise. The ability to remain flexible and adjust is a huge asset for our team. A great example of this is the Matrix project at Armstrong World Industries where GSM was awarded the build and install contract for raw material conveying including two large storage silos. This project had its challenges with the overall schedule being moved up by one month and unforeseen civil work issues resulting in concrete work delays. Our ability to adjust on the fly allowed us to keep the project on schedule and within budget.
4. Teamwork
Our team is experienced and they know how to work together to make projects successful. As one of our Project Managers, Denny Papich, says, "GSM is a team. My co-workers are a wealth of knowledge and each has an area of expertise that I can draw on to confidently take care of my customers' needs. The cooperation among all is a huge strength. I could not do what I do without the people who surround me at GSM!"
5. Project Types
GSM has the capability to handle almost any industrial project. Our experience and resources give us the ability to handle large projects while remaining flexible like smaller companies. The old saying that "experience is the best teacher, but also the most expensive" applies to our Project Management Team. Our experience includes industrial steel erection, machine setting and rebuilding, industrial civil work, process and chemical piping, tubing, equipment installs, optical and laser alignments, pollution control systems, fire systems, machining and the list goes on. The team at GSM Industrial has put in their time to be able to help you with whatever your project may be.
6. Exceed Expectations
At the end of the day, we want clients to be more than just happy, we want to leave a great impression. When we're able to go above and beyond on a project, we quickly become the go-to industrial company. An example of this would be our work on Infiana roof addition project. Here we were able to finish ahead of schedule without going over cost and with zero safety incidents. Our Project Management Team was crucial to our success.
7. Trust
Last but not least we believe in being straightforward with all of our clients. This enables them to see that we are trusted partners that are here to help. A client should feel that their project and interests are in capable hands and that we truly are there to help them achieve their goals. Complete honesty is the best way to keep a project successful and a client happy.
At GSM, we are committed to delivering excellence and value to our customers. These seven attributes have been the keys to our project management success and make an impact when working with our clients. When you are ready to see how we can help with your next project, give us a call!