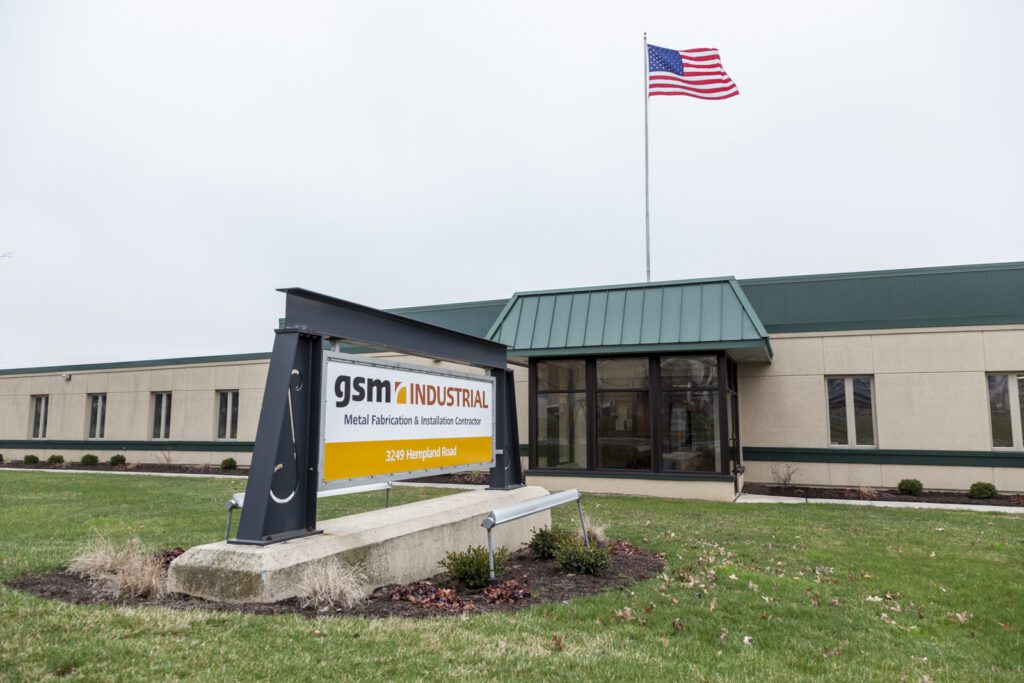 GSM Industrial, Inc. is pleased to announce the addition of Robert Blauser to the leadership team and the promotions of Jeffrey Ream and Michael Towers.
Robert Blauser has been hired as the Vice President of Operations, reporting to GSM Industrial President, Brian Dombach. Robert comes to GSM with more than 27 years of experience in fabrication, manufacturing, and engineering industries. Recently, Robert served as Vice President of Operations at Kelvion, Inc. and Director of Manufacturing & Operations at the Manitowoc Crane group. Prior to that he worked as a Project Manager in the Advanced Manufacturing / Project Engineering group at Harley-Davidson Motor Company. Robert graduated with Associate's degree in Welding Technology and Bachelor's Degree in Welding & Fabrication Engineering from the Pennsylvania College of Technology. He also earned his MBA in General Management from York College of Pennsylvania. Originally from Saint Mary's, PA, Robert currently resides in Ephrata, PA. In his free time, Robert enjoys muscle car restoration, NHRA racing, motorcycles, golf, hunting, fishing and home renovation.
Jeffrey Ream (Jeff) has been employed at GSM for over 37 years. He is a proud member of the GSM 25-year club and has worked his way through various positions in the company. He was most recently the VP of Fabrication and has been promoted to Vice President of Sales reporting to Dombach. Ream earned his Bachelor's degree in Business from Elizabethtown College and is currently working on his MBA with a concentration in Strategic Management from Villanova University with an expected completion of May 2018. Jeff lives in Lititz, PA with his wife of 10 years and they have 4 adult children.
J. Michael Towers (Mike) is being promoted to Vice President of Finance and Administration reporting to Dombach. Towers is an 8+ year member of the GSM Industrial Team. He is a second-generation owner of the business and previously served as the Manager of Systems and Administration. Previous roles outside the family business include Sr. Application Engineer at DesignPoint Solutions in Lancaster. Towers also owns and operates a real estate investment and management company. Mike lives in Millersville, PA with his wife of 13 years and their 3 children.
GSM Industrial, a Gooding Company, is a Custom Metal Fabricator and Mechanical Contractor based in Lancaster, PA. GSM is a family owned business with a focus on safety and a 110,000-square-foot shop. GSM handles turnkey custom projects which they design, fabricate, install and maintain for United States industrial manufacturing facilities.