A Memorable Day on the Greens with GSM Roofing and GSM Industrial: More than Just Golf
On September 15, 2023, Foxchase Golf Club in Stevens, Pennsylvania turned into a gathering spot for something extraordinary— the Gooding Group's Annual Customer Appreciation Golf Tournament, featuring the much-anticipated GSM Great Roof Giveaway. But make no mistake; this wasn't merely a golfing excursion. This was a day dedicated to commemorating the enduring relationships between GSM Roofing and GSM Industrial clients while making an indelible impact on social causes.
Driving for Change: Golf with a Philanthropic Twist
While the event showcased an 18-hole golf tournament symbolizing GSM's continued connection with its clientele, it also brought attention to an issue very close to the hearts of the Gooding family. The Alzheimer's Association, a lifeline for countless individuals and families battling Alzheimer's, received a heartfelt donation of $10,000 from GSM. Reed and Will Gooding, who lost their mother Mary to this devastating condition, amplified the event's importance. An additional fundraising effort on the day raked in another $5,070, magnifying the event's positive impact.
Unveiling the Beneficiaries of the GSM Magnificent Roof Giveaway
Amidst the merriment and camaraderie, the winners of the GSM Great Roof Giveaway were declared. Here's who came out on top:
Historic Preservation Trust of Lancaster County: A contribution of $2,500 earmarked for a forthcoming wood shingle roof restoration for the iconic Sehner-Ellicott-Von Hess House. Additionally, GSM Roofing will handle gutter adjustments, a service valued at approximately $750.
LancasterHistory's Carriage House: Awarded a generous $5,000 for urgent roof refurbishments. This 130-year-old building, having seen extensive weathering, can now look forward to a rejuvenated slate roof, serving as a hub for educational and social activities for years to come.
Mount Joy VFW Post 5752: The community-centric Memorial Pavilion will receive essential roof repairs, up to a value of $8,500. This essential upgrade will breathe new life into a community mainstay.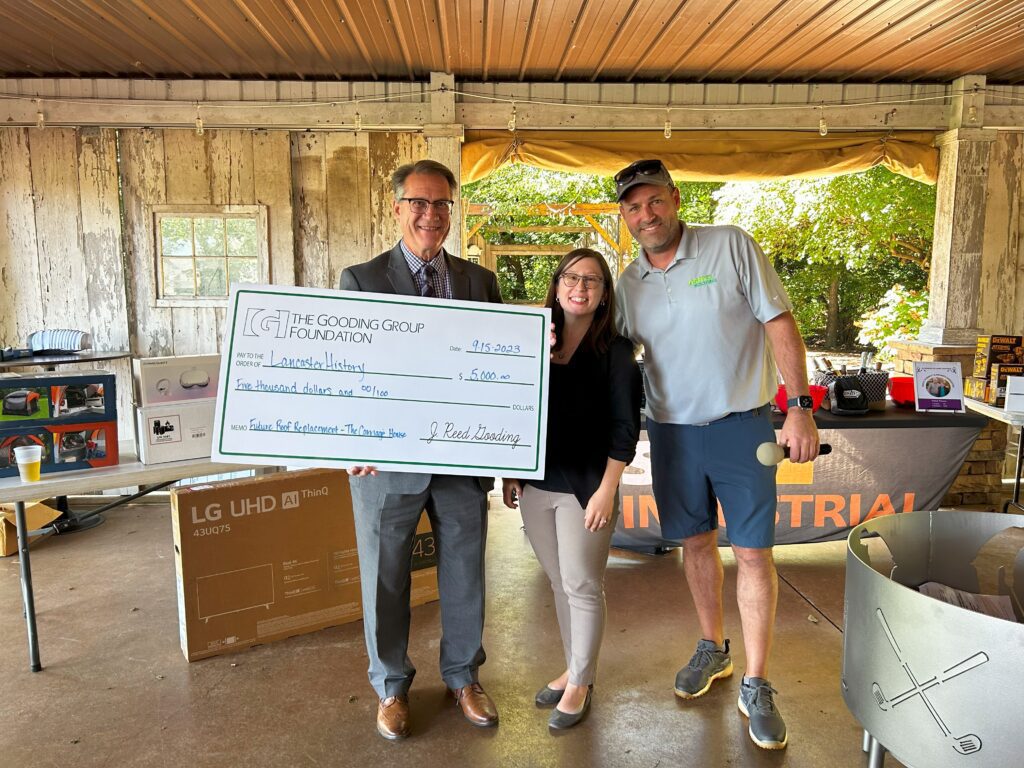 The GSM Philosophy: Where Community Spirit and Client Appreciation Intersect
The GSM Great Roof Giveaway goes beyond distributing prizes. It exemplifies the ethos of community and philanthropy deeply ingrained in GSM's culture. By coupling meaningful donations to Alzheimer's research with assistance to venerable local institutions, GSM reaffirms its dedication to both its customer base and the broader community.
As we reflect on another memorable customer golf outing, GSM extends its deepest gratitude to the sponsors who make these impactful events possible.