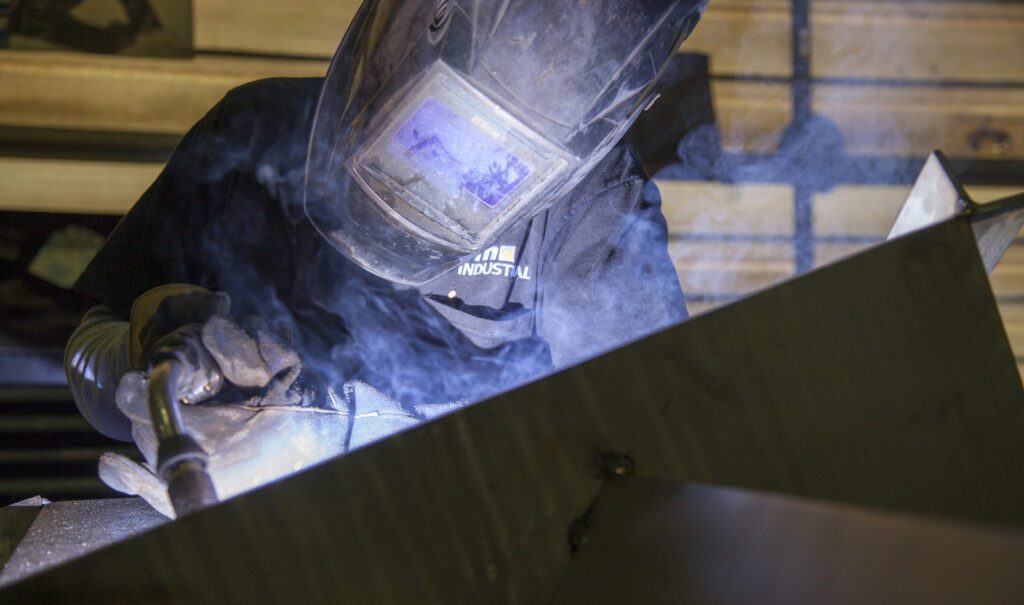 The current economy has been great for manufacturers and corporations. The volume of goods produced indicates that production rates are currently at an all-time high. While this is excellent for organizations, the increase in production also comes with unique challenges.
Many companies find themselves struggling with operational repairs and no convenient solution.
During this mass production period, businesses have become less inclined to suspend large-scale operations to conduct capital equipment projects for fear of losing revenue. To compensate, countless companies are performing a considerable amount of maintenance on current equipment with the hopes of minimizing production downtime.
Manufacturers must employ qualified individuals in support of the maintenance efforts. Unfortunately, there isn't enough of these professionals to bridge the gap. There continues to be a shortfall in the trade profession, which is affecting the manufacturing sector and quite possibly the future of the economy.
Due to the decline in trained maintenance professionals, many companies are struggling to hire and sustain an in-house team.
The problem occurs when the demand for operational maintenance continues to grow and a company does not have the support to keep up. Organizations that do not have teams of experienced professionals to service the systems run the risk of stopped production, and a huge loss in revenue. If this unfortunate event happens, it becomes a nightmare for businesses without the necessary assistance to alleviate the issue.
Many companies have decided that other options regarding routine maintenance may be necessary.
Every company has a unique set of regulations for operations, and we are seeing temporary support teams filled with skilled field mechanics supplementing internal maintenance crews. At GSM Industrial, we are here to help manufacturers meet their maintenance needs.
GSM Industrial stays flexible and available to serve you best.
GSM Industrial's plant maintenance services , has on many occasions, supplied additional field mechanics for extended periods of time. We understand that finding the right candidates for your internal maintenance team is critical, and taking the time to make that decision is important. Our goal at GSM Industrial is to provide companies with relief while they determine the best course of action when understaffed.
Here at GSM Industrial, we deliver quality, value, and reliability when you need it the most. Rest easy knowing that we have your back when it comes to equipment maintenance and excellent customer service. Contact us today to find out more or give us a call at (717) 207-8985!